Things you should know about LYNDDAHL
LYNDDAHL is resolute in its focus on sustainability, high quality and safety. 

LYNDDAHL is a Danish family-owned limited company, which since 1973 has acquired the right know-how and an understanding of effective methods in the development, design, extrusion, production, stocking and supply of:
LYNDDAHL is known and recognised as one of Northern Europe's largest producers of hoses for all applications and we deliver to over 100 industries all over the world.
At LYNDDAHL, you will meet professionals who have the know-how and experience that you need in the manufacture of high quality customer-specific products.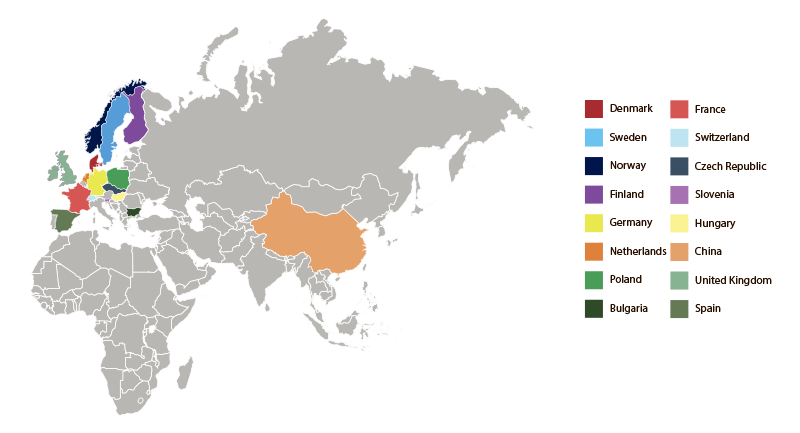 1973

Jenny and Bjarne Lynddahl start their company in a garage, manufacturing hoses for milking machines and pipes for milking machine installations. At the same time, they manufacture plastic profiles for bed slats.

1974

The first order of garden hoses is a success and the company's ambitions begin to take shape.

1976

Space becomes too cramped and the company relocates to a 600 m2 factory where the first reinforced PVC hoses are manufactured.

1984

The company's ambition to achieve injection moulding capacity is fulfilled with its acquisition of Ripladan (DK).

1991

The company becomes more ambitious and our merger with Hjort Plast (DK) ensures expansion in extrusions.

1992

Space for administrative tasks becomes too cramped. Our new administration is inaugurated.

1999

Various types of certifications are awarded; ISO 9001, TÜV, SP, KIWA and more.

2005

Ambition continues to increase and the merger with Svedberg (SE) ensures further expansion of our extrusions.

2010

A generational shift is implemented. The son of the company's founders, Rasmus Lynddahl, takes over.

2012

Hoses and profiles expertise is expanded to cover products and expertise in the field of water purification.

2016

New identity for LYNDDAHL A/S