ISO 14001 certification
At LYNDDAHL, we are certified according to the ISO 14001 standard, which is a documentation of the fact that we have an environmental management system, including an environmental policy, as well as clearly defined goals based on environmentally sound operations. This involves i.a. that all our processes, methods and products are developed, produced and distributed with the least possible environmental impact and consumption of resources.
At LYNDDAHL, our environmental goals are included as a natural part of everyday life, and therefore, all our employees know them very well.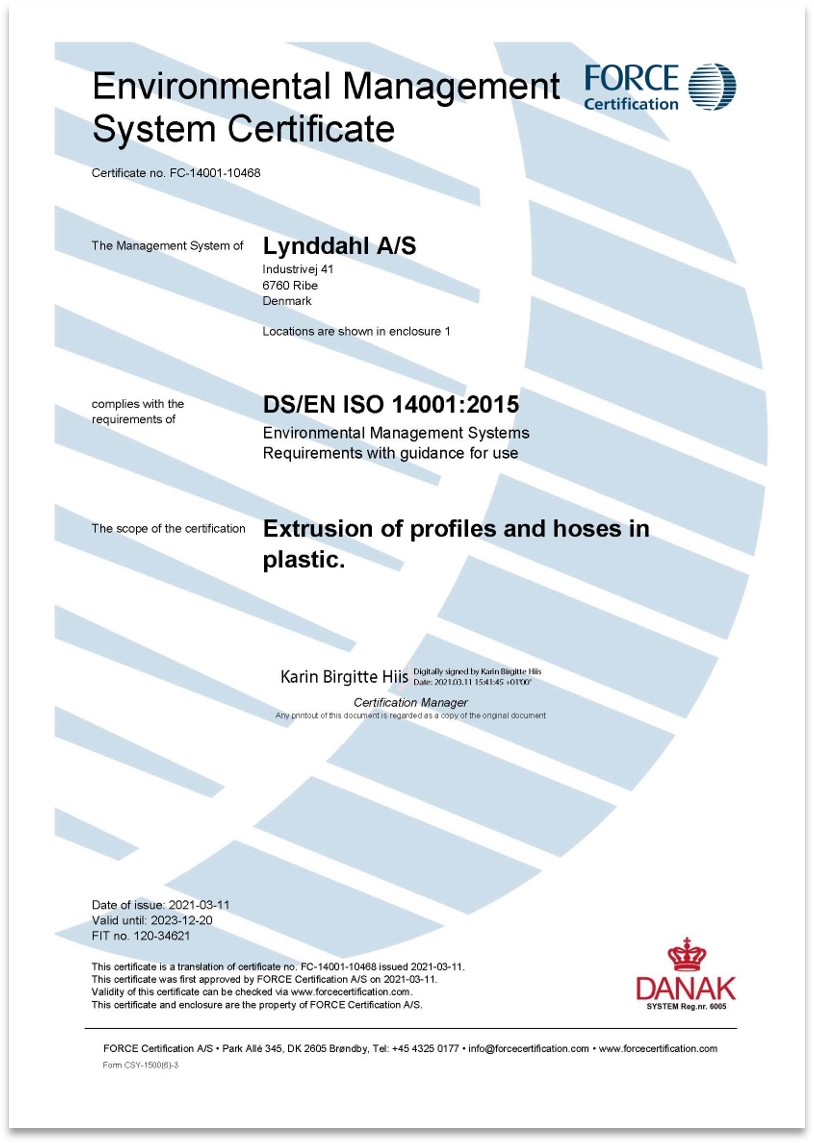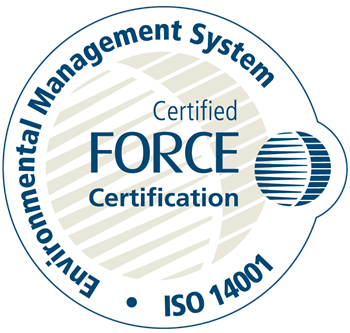 ---